This aquatic lifesafer gets mixed reviews from experienced fishkeepers. The color-changing alert system is potentially invaluable in flagging changes to your fish tank's ecosystem, but you may need a second opinion rather than depend wholly on its accuracy
Pros
+

Gives snapshot of fishtank heath

+

Warns of changes to water status

+

Monitor reveals pH level changes
Cons
-

Price

-

Complex to set up

-

Sensor chips only last a month

-

Wi-Fi web server sold separately
Why you can trust PetsRadar Our expert reviewers spend hours testing and comparing products and services so you can choose the best for you. Find out more about how we test.
Water quality is the most critical aspect of keeping fish, but unless you have a dedicated sensor, such as the Seneye Home USB Fish Tank Sensor, it's hard to be sure of the status of your aquatic environment.
Even if you have one the best fish tanks or best tropical fish tanks sat on the best fish tank stand successful fishkeeping involves regularly testing the water's nitrogen and pH levels, having an effective, but minimally intrusive, fish tank cleaning regime and keeping the level of algae in check.
Seneye's system measures the composition of the water, checking its temperature, levels of light, alkalinity and oxygen. The digital sensor actively monitors changes to the water in the fish tank, while the USB connection ensures you'll get a notification should the pH levels or overall healthiness of the water start to change.
This helps provide reassurance that the fish are suitably housed, putting the owner's mind at rest.
Seneye Home USB Fish Tank Sensor: Features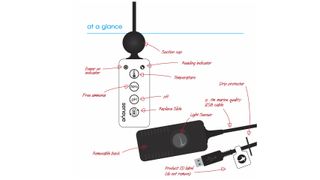 The Seneye Home USB Fish Tank Sensor is a big deal in the fishkeeping world because of its ability to warn in advance of any dangerous changes to the water. This is a step-change from the more usual scenario in which the fish enthusiast regularly uses a water testing kit to check on levels of nitrogen and algae, but may not spot chemical changes in time to save treasured fish.
Seneye's manufacturers claim the sensor is designed to prevent a scenario in which you lose fish but have no idea why (meaning you can't necessarily fix the issue and prevent further loss of life).
Seneye's sensor chip is submerged in the water and changes color to a bright red if there's a problem, for example, a potentially toxic free ammonia spike, pH changes or if the temperature is too warm or too cold for the type of fish you have.
Changes to the light intensity in the tank are also measured since this can indicate pH level fluctuations. Warning lights on the Seneye device alert owners to any problems. Text messages and email alerts are also provided if you have an active sensor.
Parameters depend on the tank size and type and whether the fish tank is designated as marine, cold water or tropical during the set-up process. Charts accessible on the Seneye website, as well as ones specific to your own tank's set-up, show fluctuations in its water quality. Using these, it predicts future changes and can potentially provide an early warning system for critical spikes.
However, it can't do this until the Seneye is set up and its sensors stabilized – accurate readings are promised from five days after installation. When connected to a PC or laptop via USB (or Wi-Fi if you purchase the optional adapter), the device provides constant active monitoring and delivers continuous updates.
Hourly readings are logged and can be manually accessed if you don't have a fixed computer connection to Seneye. Mac owners need to use the Seneye Web Server, another paid-for extra.
Seneye Home USB Fish Tank Sensor: User reviews
With a price tag of £99 for the Home kit, plus the need to buy a new color-reacting sensor each month, the Seneye USB Fish Tank Sensor has been criticized for being too expensive.
It's a modular system with consumables and extras you may need to invest in, rather than a subscription model. Even so, it's a valid comment, since for many people the visual and smartphone/email alerts that come only with having a current sensor will be the main reason for purchase.
The lack of Mac compatibility is another possible deterrent, given the additional £150 cost of the AWS server, but we've only seen the occasional comment about the more puzzling result of the PC-only approach: you need to connect Seneye to an always-on laptop, limiting its use, as well as using lots of electricity.
While some avid fish keepers say the Seneye Home USB Fish Tank Sensor provides peace of mind and confidence their prized fish will remain healthy, other users have queried the reliability of its readings. One user who regularly tests the pH and ammonia levels of his tanks suggests the Seneye's results "should be taken as guidance, but not as gospel".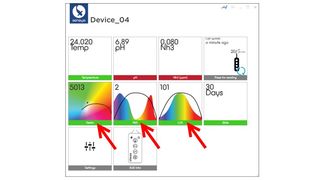 Should you buy the Seneye Home USB Fish Tank Sensor?
If you like the idea of automatically monitoring temperature, light, free ammonia, algae and pH levels and don't mind having a computer constantly connected to the task, the Seneye system makes sense. However, user reviews suggest that if Seneye alerts you to an issue, it's worthwhile carrying out your own tests before panicking.
If you're a keen fishkeeper happy to monitor the environment yourself, the Seneye system may simply replicate information you already track. But if things start to go wrong in the tank, it might just save you from a heartbreaking loss of prized fish.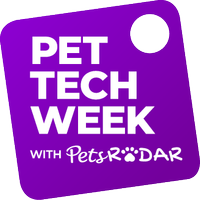 Pet Tech Week on T3
Pet Tech Week is brought to you in association with our new sister site PetsRadar.com. PetsRadar.com is a new pathway to healthy, happy pets that offers a unique combination of trusted advice and the best deals on top pet products – check it out today at www.petsradar.com.