32 ways to keep your pet entertained when you're not there
Find the pur-fect solution to your pet's separation anxiety with these easy ways to keep your pet entertained when you're out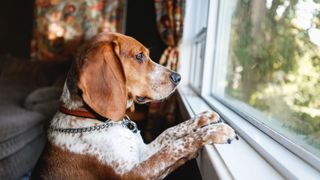 (Image credit: Getty Images)
If leaving your furry friend at home doesn't seem to be getting any easier, you might be looking for ways to keep your pet entertained when you're not there. We understand that whether you're leaving them for the first, or the fifteenth time, it can be really tricky for both pet and parent.
You might have tried leaving them some of the best dog treats. Or perhaps you've only just popped out to run some errands. But if you're looking for a way to put a stop to those worrisome thoughts you have when leaving them alone and limiting the amount of barking or howling — we've got just the thing. We've compiled a list of ways to keep your pet entertained when you're not there.
From the best lick mats to the best dog cameras, read on to ace a seamless staycation (or a couple hours of alone time) for your pet.
32 ways to keep your pet entertained when you're not there
1. Treat dispenser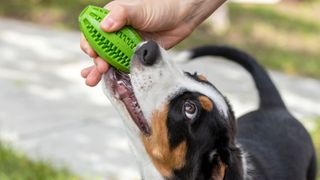 Treat dispensers are a great time-waster. Whether automatic, remote-controlled or manual, requiring the nudge of a nose or push of a paw, these toys are a great option for keeping your pet focused whilst you're away.
2. Water fountain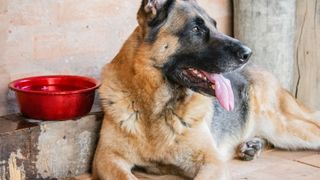 Designed for more high maintenance dogs, the best pet water fountains are too much fun to ignore! If you're open to a little bit of mess this purchase will hold your pets attention whilst offering them the benefits of fresh, running water.
3. Hide-and-seek toys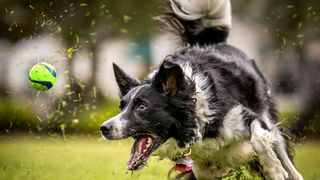 Stuff the toys inside their plush hideout and keep your four-legged friend busy for hours. Hide-and-seek toys are one of the best dog toys and for good reason. They feature a number of smaller toys for your pet to find, led by squeaks and crinkles. Your pet will love this brain training toy.
4. Lick mats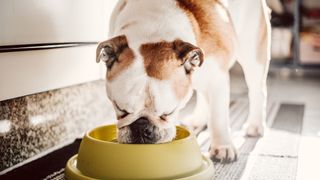 Lick mats are great for pets who are prone to rushing their dinner, as their maze-like design is engineered to slow their roll. Get more for your money by applying their favorite treat as you head out the door.
5. Put the television on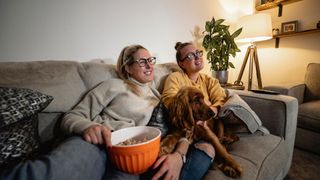 There is nothing louder than silence for your pets when they're home alone! In the same way television soothes us after a long day, the hustle and bustle of daytime TV chatter will keep your pet at peace.
6. Turn on the radio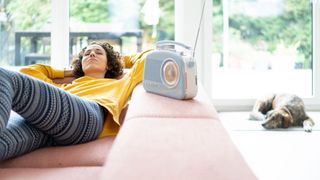 Fill your home with low-level music in your absence and ease your pet of their anxieties, muffle the noises of outside and encourage relaxation.
7. Get a food dispenser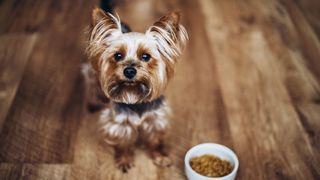 If the way to your pet's heart is through their tummy a food dispenser might be just the trick! Stand by and watch as your pet excitedly awaits the next installment of their dinner.
8. High-level activity prior to work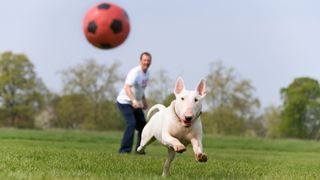 Switch up your routine and ensure your pet has a chance to wear themselves out, leaving them to rest and recharge their batteries whilst you're at work.
9. Invest in a dog cam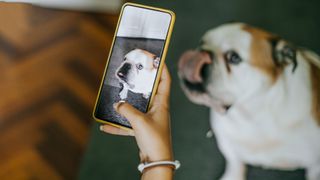 Get your hands on one of the best pet cameras that come with a built-in microphone to keep a close eye on your furry friend and remind them that you're there. Although this won't necessarily keep them entertained, it does give you the opportunity to keep them out of trouble and continue reinforcing any training you have started.
10. Access to a room with a view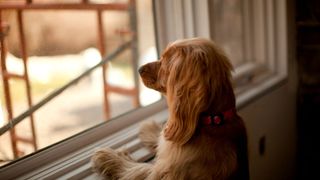 A calm companion may be just beyond the window. For those with cats and dogs, upgrading your pet to a room with a window to watch the world go by may be entertaining enough.
11. Grab some long-lasting chews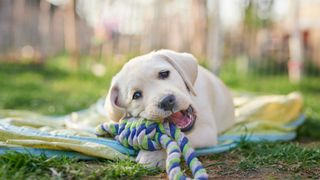 Treats that are built to last are key to a quiet day. Keep barks to a minimum by investing in one of the longest lasting dog chews. These handy creations are often made with your pup's dental care in mind, meaning you'll be getting the best of both.
12. Try a snuffle mat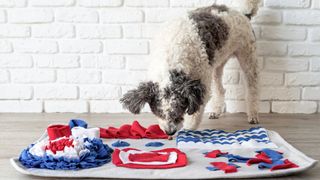 Are snuffle mats good for dogs? They are indeed and they make for the best boredom buster. By design they are built to bury your pet's' favorite treats, hidden from the eye, putting their nose to work as they hunt through layers of fabric in varying colors and textures.
13. Get a puzzle toy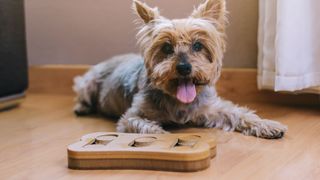 These come in various shapes and sizes. If you have a puzzle-master on your hands, why not double up and give your pet various codes to crack to find their prize? Put your pet to the test with doors to slide, cogs to turn and treats to find.
14. Get a stuffed Kong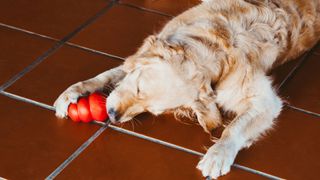 Kongs are a popular purchase among dog owners. These seemingly indestructible toys are great for long term engagement. Whether you use a classic treat chew, the hide and treat or one of their lovely knot toys — discover how to use Kong toys and you won't look back!
15. Hide treats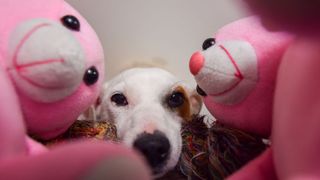 Take your pet's favorite treats and play your own game of hide-and-seek. Add this into your weekly routine before you need to leave to ensure they are engaged and familiar, so when you do need to go, it will work like a charm.
16. Or, try a self fetching toy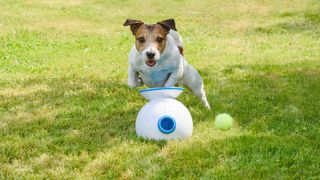 Pawfect for pups who just don't quit! Working dogs like Spaniels and German Shepherds require a little more tiring out, so a self-fetching toy is perfect. Whilst you are away your dog can still enjoy their favorite game of fetch with the added bonus of the fun never ending!
17. Toy rotation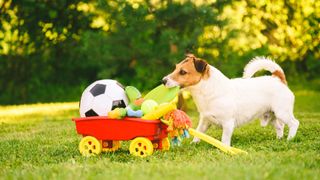 Rotating your pet's toys is a simple, spend-friendly but entirely effective method of keeping your pet entertained. Adding toys they haven't seen in a while into the mix just before you walk out the door will steal their attention.
18. Make a busy bucket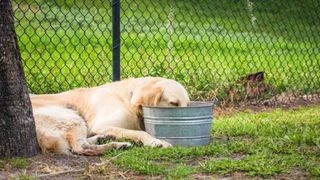 Busy buckets are incredibly versatile, can be as expensive or inexpensive as you desire and are created by you with your pet in mind. In a pet-safe bucket compile some of your pet's favorite toys (or something new), a treat (or 5), a long-lasting chew and potentially something familiar that reminds them of you.
19. Make some frozen treats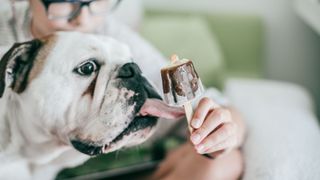 This is an affordable, heat-busting trick to keep your pet happy during the warmer months. Pop your pet's favorite treats, or a few small toys in some water and allow it to freeze. Your pet will enjoy playing with its icy toy, chipping away at the treats locked inside and will work hard to help the thaw!
20. Hire a dog walker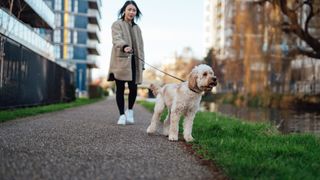 For those with dogs, hiring a dog walker to stop by during your work day and allow your pooch to blow off some steam is a great investment. By ensuring your dog gets plenty of exercise and enrichment whilst you are away will reduce the amount of mischief they get up to.
21. Take them to doggie daycare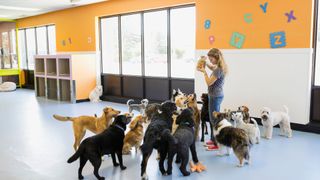 Similar to hiring a dog walker, investing in a doggie daycare facility means peace of mind for you and quality care for your pup.
22. Set up a tug toy station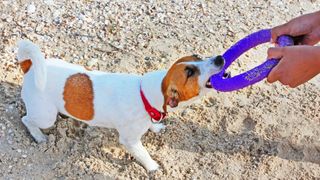 Toy stations are what you make them. A tug toy station can be as simple as various dog-safe ropes attached to a sturdy item, or a secure board for the dog to interact with throughout the day.
23. Get a pet pal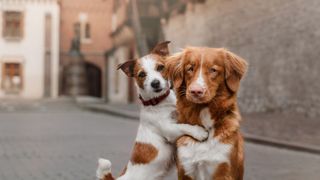 If you were considering another pet, this is your sign! Sometimes no matter the enrichment your pet simply is unhappy when alone and if this is the case it might be worth looking into getting your pet a pal.
24. Add a pet door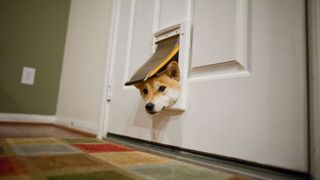 If you can allow your pet to roam between your home and outside safely, a pet door might be a good investment. Allowing your pet maximum roaming whilst you're away will increase enrichment and limit boredom and temptation to cause mischief.
25. Surround them with toys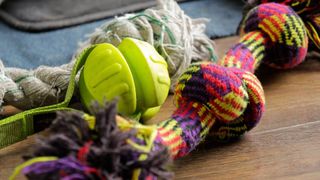 Sometimes your pet needs nothing more than to be surrounded by their toys. Consider keeping all of your pets toys where they can see, access and explore especially during those times you're leaving them alone. This will nurture their curiosity and encourage extended play throughout the day.
26. Add some dental chews to your basket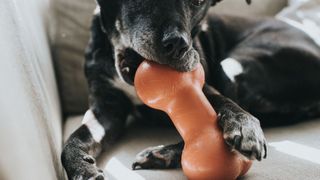 The best dental chews are often long-lasting, making them a superb treat not only for your pet's health and well-being but also as a distraction.
27. Textural puzzles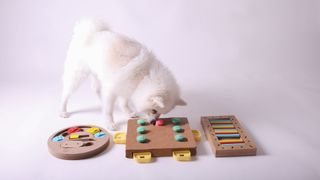 Textural mats are similar to snuffle mats, consisting of various colors, shapes and textures. Mats are stationary, whereas these puzzles will stimulate your pet, rolling like a ball encouraging active play and facilitating much longer stretches of engagement.
28. Build a den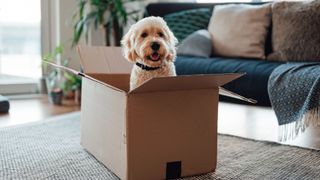 Dens offer somewhere safe and warm for your pet to camp out whilst you're away. Focusing on the smells and sounds that make up their surroundings is the key to success. Make the focal point their favorite bed/cushion/blanket, surround them with their toys and don't forget to leave them something that smells like you.
29. Check out some chew toys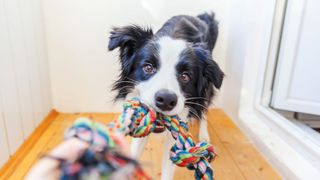 Chew toys are a great stress, pain and boredom reliever. The repetitive action of chewing on a toy accomplishes many things for your pet and so provides a great resource for keeping them entertained. Plus, the best chew toys work great if your dog is teething.
30. Give them some brain-busting toys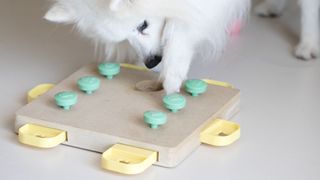 The best case scenario when leaving any pet alone is to find them in exactly the same spot you left them in, and that goes for everything around them too. To achieve this chaos-free interaction focus on tiring out your pet with brain-busting toys.
31. Pet-proof your home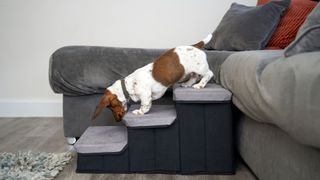 Introducing your pet to free-roaming is great for their wellbeing, encouraging natural instinct and exploration and increasing familiarity with the large space that surrounds them. If you are able to free-roam your pet when you are away this will offer them loads of entertainment, space and variety.
32. Bring the outside in with a digging pit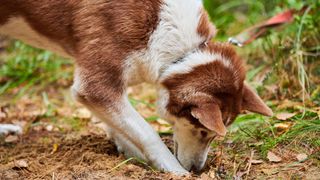 Digging pits are fantastic for lots of pets, you can play around with different substrates and your pet's favorite toys (and treats if the substrate is taste-safe). Your pet will love tearing, digging and searching through sand, torn paper or soil to find the hidden treasure.
Thinking of getting another four-legged friend but worried about space? Discover the best dog breeds if you're short on space or the friendliest dog breeds that make great pets.
Get the best advice, tips and top tech for your beloved Pets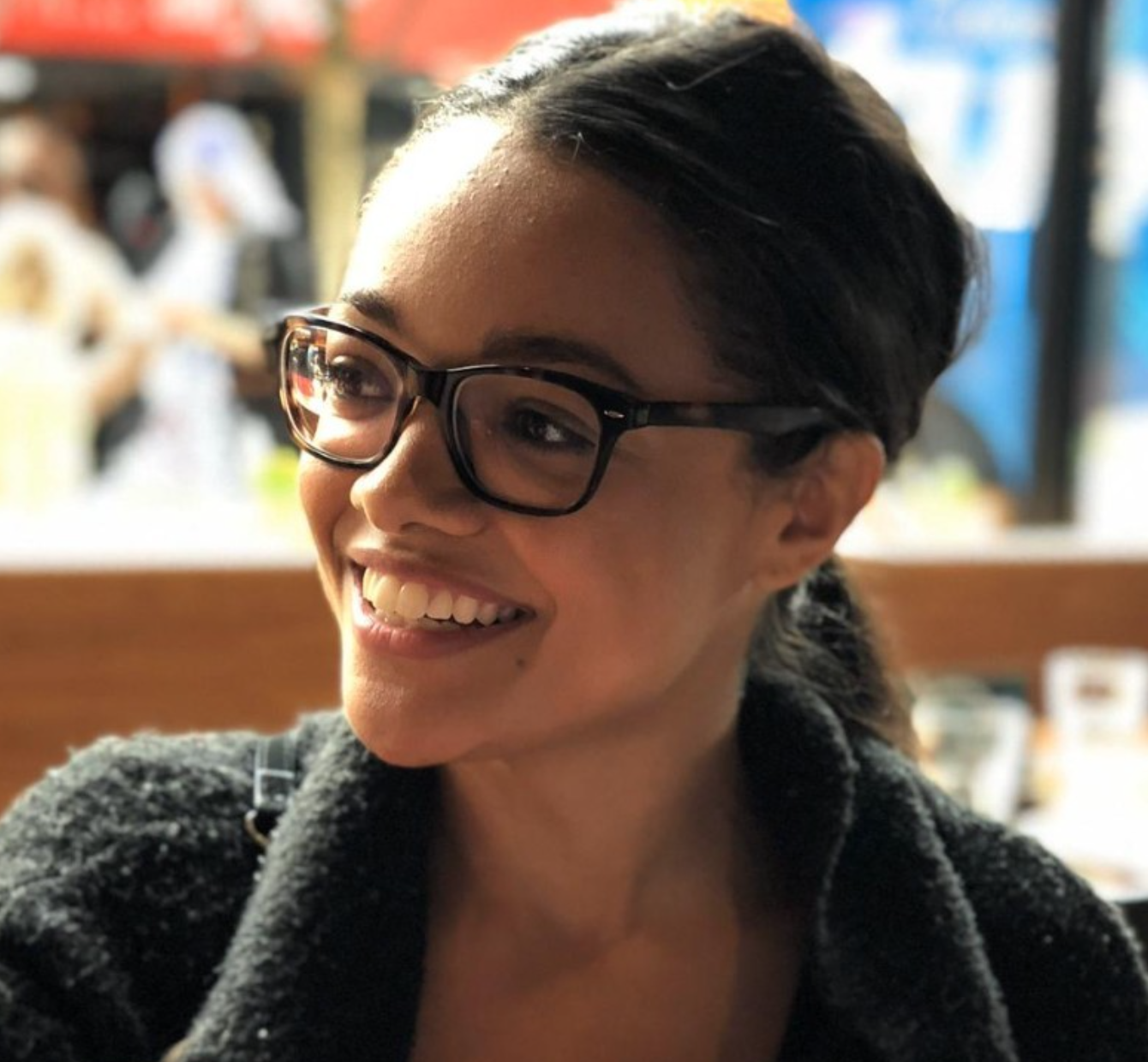 Becks is a freelance lifestyle journalist who has more than 9 years of experience in the world of digital and print journalism. She covers health, wellness and family interests for a range of titles. When she's not putting pen-to-paper (or finger-to-keyboard) she's reading, in the gym, or taking her Dog Aunt title very seriously looking after the handful of four-legged creatures in her life.