Top ten tech gifts for cats and dogs: Put a smile on that furry face this Xmas
Put a smile on your pawsome pal's dial this Christmas with the top ten tech gifts for cats and dogs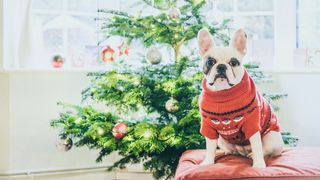 (Image credit: Getty)
It's almost time to deck the halls with bells of holly again, so while you're mulling over whether to go with a Spruce, Fir, or fake Christmas tree this year, our guide to the top ten tech gifts for cats and dogs will take the hassle out of figuring out what to put under it.
Whether you're wanting the best luxury cat bed that money can buy or you fancy a pet tracker to keep tabs on your dog's whereabouts and activity levels, we've got the perfect pick to make your fur baby's Christmas a magical one.
With plenty of fun toys to keep your pet amused and distracted from the lure of those Christmas lights and decorations, the best pet camera to make sure they use them, and food bowls and water fountains that will make mealtimes marvelous, these gifts will get the paws up from your furkid.
So what are we waiting for?! Let's unwrap our top ten tech gifts for cats and dogs and make Christmas 2020 the most special one yet for you and your pet, because, let's face it, you've well and truly earned that this year.
1. PetSafe Automatic Ball Launcher: Best dog toy
Why you can trust PetsRadar Our expert reviewers spend hours testing and comparing products and services so you can choose the best for you. Find out more about how we test.
A medium-priced, durable and portable ball thrower with great customization options
Weight: 4kg | Ball capacity: 3 x standard tennis balls | Distance settings: 9
Adjustable height and distance settings
Mid price-range point
Compatible with regular tennis balls
Loud alert sound
Hang onto your hats pet parents, because you and your dog are about to have some serious fun! One of the first dog ball launchers to hit the market, this offering from PetSafe manages to pack in the features while keeping the price affordable.
With a whopping nine distance settings that can launch up to three tennis balls at a time from 8 to 30 feet and six angle settings to provide that all-important element of surprise, this is fully loaded fun at its best.
The ball launcher is water-resistant, can be powered by either a cord or batteries, and has multiple built-in sensors, so you don't need to worry about accidentally firing balls in the direction of other pet parents. It also automatically pauses for 15 minutes after 15 minutes of play to ensure your fur baby doesn't get too tuckered out from all that excitement. You can find more ball launcher options in our round-up of the best ball throwing machines for dogs.
2. Petyella Heated Cat House: Best luxury cat bed
Petyella Heated Cat House
The best luxury cat house on the market
Weatherproof: Yes | Waterproof: No | Indoor/Outdoor: Both
Can be used indoors and outdoors
Protects your cat from cold weather
Extension cord and plugin timer
Rain can get in the opening flaps
Add a touch of whimsy to your indoor and outdoor spaces with this high-quality cathouse from Petyella. This sweet weatherproof house is the perfect addition to your porch, garage, balcony, or living room, with the heated mat giving your kitty a warm and snug place to sleep on those cold winter nights.
Easy to assemble, the house comes with a 1m chew-proof cord and an additional 3m extension cord, and a plug-in timer that lets you control when the mat is heated. It's also easily portable, great for those fur baby and pet parent vacation adventures, and comes with a 100% money-back guarantee. Check out our guide to buying the best luxury cat bed for more options.
3. K&H Thermo-Snuggly Sleeper: Best heated bed
The plush bed that ticks all the boxes
Thermostatically controlled: Yes | Energy usage: 6 watts | Sizes available: Medium and large
Dual thermostat
Fully washable
Cheap to run
Limited size range
Tuck your pet into this heated bed at night and you can switch off the lights knowing that sweet dreams are guaranteed. The ultimate in cushioned comfort, this bed will cradle your pet in warmth.
The innovative dual temperature thermoregulation system keeps the bed at a cozy temperature of around 10 degrees above the ambient room temperature when not in use, and then heats to your pet's natural body temperature of around 38 degrees when they hop in.
Available in two sizes, the bed comes with a handy five-foot-long cable making it easy to find the perfect sleep spot, and thanks to the removable heater and cover, it's a breeze to clean. Take a look at our round up of the best heated pet beds and pads for more info.
4. Catit Senses 2.0 Super Circuit: Best interactive cat toy
Catit Senses 2.0 Super Circuit
Keep your cat on their toes with this entrancing toy
Weight: 1.1kg | Batteries required?: No | Recommended age: 1 month and above
Compatible with other Catit products
Easy to clean and assemble
Customizable into multiple layouts
No free flashing ball
If you feel like you spend half your life on your hands and knees trying to fish balls out from under your cupboards and sofa, then you are going to love this super engaging toy that will keep your kitty amused for hours.
Fully customizable, you can configure the circuit into over 100 different layouts, great if your cat gets bored easily. Assembly is simple with everything easily clicking into place, and once you've put it together, your kitty can bat the ball around the track until their heart's content. The Catit Senses 2.0 Super Circuit came top of our list of the best interactive cat toys.
Compatible with other Catit products, the activity options are endless but, if your feline is a fan of the flashing light-up ball the 2.0's predecessor came with, you'll need to purchase this separately.
5. Felix & Fido Playdot: Best automatic laser cat toy
Felix & Fido Playdot
A whopping 30 minutes of mesmerizing play
Batteries: 3 x AA | Batteries included?: No | Automatic shut-off: Yes
Stays on for 30 minutes
Manual and automatic modes
hard to knock over
Batteries run out quickly
Looking like something that could comfortably sit next to one of Rodin's sculptures in the Museum of Modern Art is this modernist automatic laser toy from Felix & Fido, which came out top in our buying guide to the best automatic laser cat toys.
Small and light, its unique shape allows it to sit on any flat surface without being knocked over, perfect for the pouncing and exuberant kitty. There are slow, fast, and advanced modes with different laser patterns to keep your cat interested, and a manual mode that allows you to hold the device in your hand and move the laser around yourself.
There's an automatic shut down after 30 minutes to conserve the batteries, and it's cord- free, making it a great hazard-free cat toy if you have young kids in the house.
6. Dadypet Slow Pet Feeder Bowl: Best smart pet bowl
Dadypet Slow Pet Feeder Bowl
Almost everything you could want in a smart bowl
Suitable for: Dogs and cats | Dimensions: 10.3 inches x 9.8 inches x 3.9 inches | Power: 2 x AAA batteries
Slow feeder attachment
Bright digital LCD
Built-in digital scale
Not suitable for larger animals
When is a food bowl not a food bowl? When it's a smart bowl! This versatile bowl comes with a set of digital scales to help you accurately weigh food, great if you have a hungry Horace on your hands who could care less about portion control. It also has an optional slow feeder mechanism that reduces indigestion by encouraging your pet to eat at a more leisurely pace.
Perfect for small and medium-sized dogs and cats, this durable bowl will stand firm during even the most frantic of feeding frenzies. Made from top-quality materials and sold at an affordable price, this easy to operate smart food bowl is a must for every home. Read our round up of the best smart pet bowls for more options.
7. PetSafe Drinkwell Cat and Dog Water Fountain: Best water fountain
Drinkwell Platinum Fountain
A high-tech pet fountain with a wide range of settings
Mains powered: Yes | Capacity: 64 oz, 128 oz, 168 oz | Material: BPA-free plastic
Dual filter system
Free-falling stream of water encourages hydration
Customizable water flow
Fiddly to clean
If the gentle sound of trickling water makes you and your pet feel relaxed, then why not bring the atmosphere of a Japanese Zen Garden into your home with this customizable water flow fountain from PetSafe which recently came top of list of the best pet water fountains.
Available in three sizes, the steady flow of water encourages your pet to drink more, perfect for keeping the kidneys and urinary tract healthy. Large enough to hold plenty of water but compact enough for your pet to avoid an accidental dunking when they drink, the fountain features a dual-filter system that removes impurities and catches any hair or debris.
It can be a bit fiddly to clean, but if you struggle to get your pet to drink from a regular bowl, this fountain will likely be worth it.
8. Petcube Play 2: Best pet camera
Petcube Play 2
A smooth camera with a sleek design
Resolution: 1080p | Field of view: 160 degrees | Motion detection: Yes | Night vision: Yes | Two-way talk: Yes
Fantastic design
Smooth laser pointer
Alexa built in
Quite expensive
A refined design and compact footprint come together in this camera to create the ultimate monitoring system that offers you great peace of mind when your pet is home alone.
The PetCube 2 was named best pet camera in our recent group test. It features a wide-angle lens that lets you see more of your room and a superior two-way audio system that lets you chat to your pet while you're out and about. There's even Alexa built-in so you can pop on your pet's favorite music to calm them down if they're suffering from separation anxiety.
The camera is strong and has a high-resolution Full HD sensor with night vision and smart motion-sensing so it can distinguish between people and animals 24/7. You can even play with your furkid using the built-in laser joy, which you can control from your phone.
9. Pawfit 2: Best pet tracker for dogs
9. Pawfit 2
A feature-packed tracker at an excellent price point
GPS tracking: Yes | Activity tracking: Yes | Battery life: 4-5 days
Great waterproofing
Decent battery
Plenty of features and statistics
A bit bulky
If your dog tends to take off the minute they're off their lead, or you simply want to track their fitness levels, then one of the best pet trackers you can buy is the Pawfit 2.
The IP68 waterproofed unit can be submerged up to three meters and handily click-fits into a collar mount so you can pop it onto a charging dock without having to remove the whole collar.
There's plenty of safety features, such as alerts when the tracker is removed from the collar, and geofencing to tell if your dog strays beyond a certain boundary, and loads of activity monitoring smarts with an app to help make sense of them.
PetSafe ScoopFree Original Self-Cleaning Litter Box: Best self-cleaning litter tray
PetSafe ScoopFree Original Self-Cleaning Litter Box
The ultimate self-cleaning litter box that helps trap those unpalatable pongs
Litter type: Crystal | Dimensions: 27.9" x 16" x 11.2" | Waste removal: Disposable trays
Automatic rake sweeps the waste away
Crystal litter traps nasty odors
Detachable hood minimizes spills and splatters
Pricier than traditional plastic trays
If you're wanting your little tabby's toosh to rest on only the best, then let us introduce you to the queen of kitty litter boxes. This offering from PetSafe can monitor your cat's toilet habits and features a programmable robotic rake that will sweep your cat's waste into a tray below.
We love that when the tray is full you can simply remove it, cover it with its original lid, and throw it away so no more messy litter box cleanups. It's also easy to set up, and the covered hood offers both privacy and saves your floor from being scattered with litter. Read our guide to the best self-cleaning cat litter boxes for more info.
Get the best advice, tips and top tech for your beloved Pets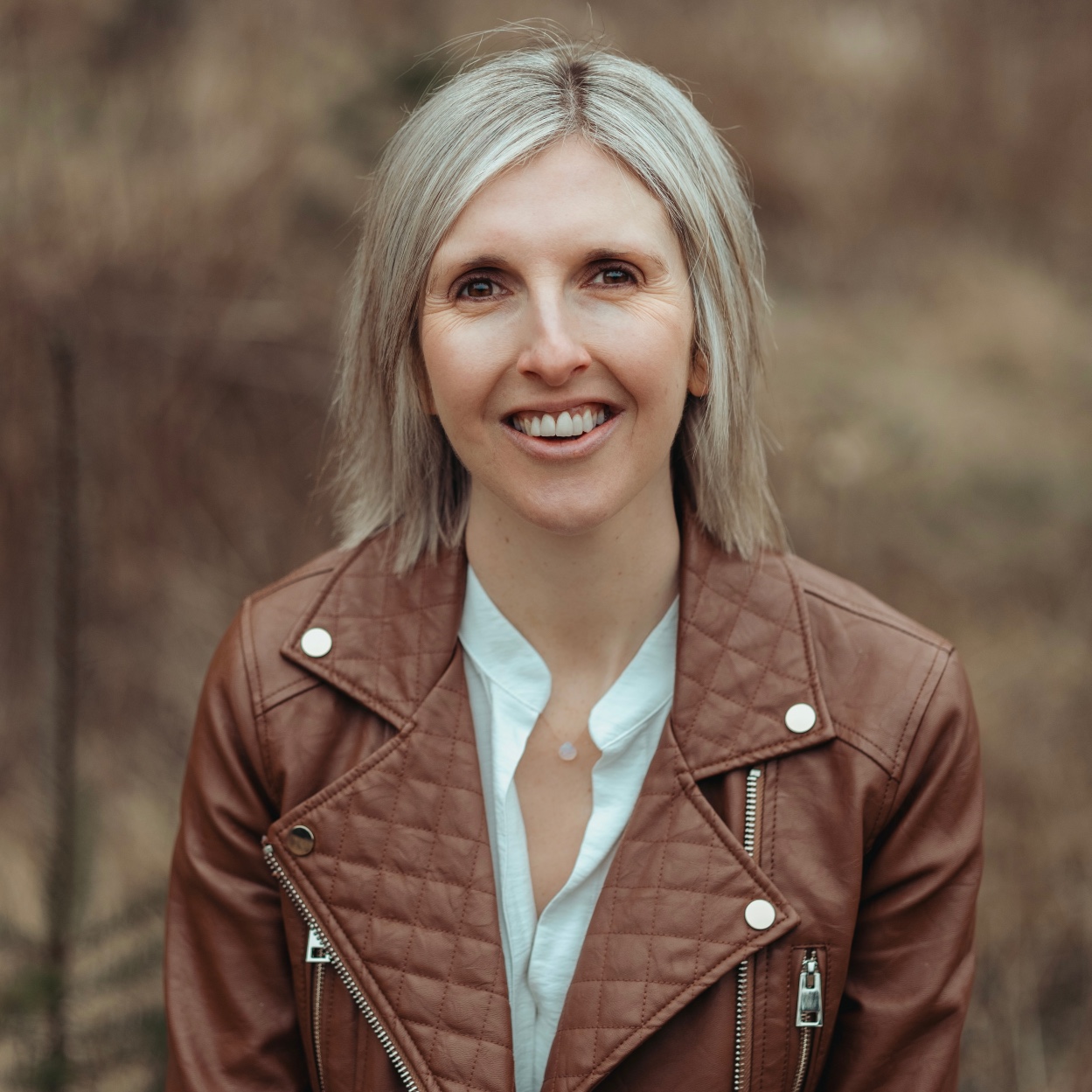 Kathryn is a freelance writer who has spent the past three years dividing her writing time between her two great loves - pets and health and wellness. When she's not busy crafting the perfect sentence for her features, buying guides and news pieces, she can be found hanging out with a very mischievous Cocker Spaniel and a super sassy cat, drinking copious amounts of Jasmine tea and reading all the books.