32 best pet accessories you can't do without
From extendable leads to cat hammocks, these are the best pet accessories you (and your furry best friend) need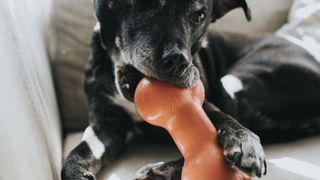 (Image credit: Getty Images)
The best pet accessories aren't just there to take up space in your home, or your furry friend's wardrobe. In fact, many of the top accessories for your pet help to improve your cute companion's lifestyle.
For example, does your pooch need lots of mental excitement and physical stimulation? Then the best dog toys can help banish boredom once and for all. Or are you worried your feline friend isn't drinking enough fresh water, especially during the warmer months? Enter the best pet water fountains that can help entice your four-legged shadow to drink more aqua while ensuring the water is fresh and clean. While the best reptile heating pads can help tailor your terrarium for your lizard, making sure it's kept an optimum temperature.
So, to discover the best pet accessories that you and your sidekick need, stick right here. From dog and cat accessories to rabbit and guinea pig must-haves, we've scoured the net so you don't have to.
32 best pet accessories to add to your furry friend's collection
1. Invest in a car harness for your dog
Wondering how to transport your pooch from A to B in style while keeping them safe? Look no further than a car harness, which puts the safety of your pet first. Finding the best dog car harness for you will depend on the size of your pup, along with the size of your car.
2. Try a backseat car extender
Talking of car journeys, have you got a big four-legged friend? Maybe you've got a Rottweiler or a Great Dane, either way, creating a bigger backseat with a backseat car extender can work wonders for big dogs (and small dogs) making long car journeys much more comfortable.
3. Pick up a couch protector
No matter how much you teach your pet not to jump on the couch, the inevitable happens. But instead of letting your furry friend ruin your soft furnishings, consider investing in a couch protector which will protect your seats from dirt, fur and general wear and tear.
4. Keep a watchful eye with a pet tracker
You can track your furkid down anytime of the day with a handy pet tracker. Nowadays, many of the best pet trackers come with GPS, Bluetooth and offer activity tracking, meaning you can monitor your pet's daily exercise levels too.
5. Leave the door open with a microchip cat flap
Have you got a cat flap, but you're worried about other kitties coming through? The best microchip cat flaps enable your feline friend the chance to come and go as they please as these clever accessories are programmed to recognize your cat's microchip and unlock the flap once your furry friend approaches.
6. Keep them hydrated with a water fountain
We should all be hitting our daily water intake, our furry friends included. Of course, placing a fresh water bowl down can help encourage your pet to drink. But the best pet water fountains go one step further, as they can help your four legged friend tick off their daily quota while ensuring the water stays fresh and clean.
7. Add a cat perch
Cat wall shelves and perches have to be some of the best pet accessories for your feline friend as it increases their exercise and keeps their brain stimulated. In need of some inspiration? Discover these DIY cat wall shelves which will provide your feline with an elevated spot to lounge about in.
8. Try out an anti vomit cat bowl
Does your feline have a tendency to inhale their food and bring it back up? Then the best anti vomit cat bowls are worth investing in for their meal times. Anti-vomit bowls are often considered some of the best cat food bowls on the market, as they can help keep your kitty's food right where it belongs — in their stomach.
9. Consider a slow feeder cat bowl
Sticking with the feeding theme, if your kitty tends to hoover up their food in minutes, the best slow feed cat bowls are worth their weight in gold. These handy feeding accessories encourage your cat to eat at a more leisurely pace which is better for their overall digestion.
10. Discover a dog crate
A dog crate might not sound like the most exciting pet accessory, but it's definitely one of the most important additions if you're the proud owner of a pooch. Why? The best dog crates can help potty train your puppy, keep your dog safe and ensure they're comfortable when it's time for them to get some sleep.
11. Buy a flea collar
Once armed with one of the best flea collars, you and your feline can sleep easy knowing they won't pick up any parasites. Easy to fit and comfortable to wear, these collars work by releasing chemicals slowly over a period of up to 12 months. Pretty handy, right?
12. Turn up the temperature with a heating pad
Got a scaly little friend on your hands? Then keep them warm and toasty all year round with the best reptile heating pads which help replicate your reptile's natural environment.
13. Help them lounge around with a cat hammock
Constantly wondering why do cats like high places? Well, in the wild, cats like to look down on potential prey and see the world from up above. So that's why the best cat hammocks can provide the perfect pet accessory for your kitty to hang out in.
14. Perfect their pedicure with a nail file
We all love a bit of pampering and our pooches would agree. The best dog nail files can help keep your puppy's paws looking perfectly paw-dicured, as they'll help smooth out any rough edges. So they're definitely a great accessory to have in your dog grooming kit.
15. Provide a carrier to carry your cat
Maybe they've got a vet appointment, or perhaps they're going on a vacation — investing in one of the best cat carriers is money well spent to help keep your feline friend safe and secure while on the move.
16. Branch out with some indoor cat toys
Just like dogs, cats require lots of stimulation too. This is especially the case if you've got a cat who doesn't like to venture outdoors. But that's where the best toys for indoor cats come in. These playthings will continue to stimulate them both mentally and physically.
17. Try some cat teething toys
Sore gums are no joke. Between the ages of three to six months, kittens start teething which can be both painful and uncomfortable. So the best kitten teething toys are a great addition. They'll also save your furniture from teeth marks in the process.
18. Best dog toy chews
If your dog suffers from separation anxiety, then the best dog toy chews will go a long way to protect your clothing and your couch from the clutches of your canine companion's jaw.
19. Toys for a teething dog
​​Protect your furniture, slippers and shoes from the fate of little teeth with the top teething toys for puppies. These must-have pet accessories will not only save your possessions from being ripped apart but they will help ease the discomfort that comes from cutting new teeth.
20. Invest in a cat harness
Do you have a cat who loves venturing forth into the great outdoors? Be it hiking, swimming or exploring, they can ventue outside safely and securely in one of the best cat harnesses.
21. Keep them well groomed with a cat brush
Whether they have short hair or long hair, thick or fine, keep your moggy mat-free with one of the best cat brushes or combs for every coat. This will help to condition your cat's fur and rid dead hair and skin.
22. Buy a brush for your rabbit
Unlike cats, rabbits aren't able to get rid of hairballs from their system. So regular brushing helps to keep their fur in good condition, while minimizing the amount of hair they swallow. The best rabbit brushes are worth adding to their grooming arsenal.
23. Brush up on your pup's coat
It's not just cats and rabbits that require some grooming. You might already take your pooch to the groomers, but the best dog brushes can keep your pooch's coat looking glossy and in tip-top condition week in, week out.
24. Invest in a laser for your cat
The best laser toys for cats provide the perfect way to bond with your kitty while keeping your cat physically and mentally stimulated. Laser toys help to tap into your feline's natural predatory instincts, from pouncing and stalking to chasing.
25. Keep your dog cool with a pool
Live in a state that has hot temperatures? Then dive into the best pools for dogs to help beat the heat and keep your pooch comfortable no matter the forecast. Cooling off has never been so easy!
26. Luxe up your dog's bed
We love a good night's sleep as much (if not more) than the next pet parent. And it turns out our pets do too. So why not pamper your pooch and send them to sleep on cloud nine with one of the best luxury dog beds?
27. Backpack carrier for your cat
Whether you're off on vacation or you're taking a short trip to the vets, one of the best cat backpack carriers can make for the perfect accessory for keeping your pussycat safe and comfortable while on the go.
28. Toys for your guinea pig
Guinea pigs need lots of physical stimulation and mental stimulation. So guinea pig accessories, like a cozy hideaway to snuggle up, toys they can chew (which will also help with their teeth) or a tilting tunnel can work wonders.
29. A stand for your fish tank
Do you have fish? Then offer some 'fintastic' support to your finned friends with one of the best fish tank stands for your aquarium which will offer a super stable base to sit your tank on. It's bound to become the focal point in any room!
30. A tree tower for your cat
Cats love nothing more than to spend their days napping, scratching and climbing. So introduce one of the best cat tree towers into their space and they'll be forever thankful. These handy contraptions help them do all the above, while giving them their own designated area to watch the world go by.
31. Coat up
It's time to get cozy! Keep your little four legged friend super warm and wrapped up over autumn, winter and beyond with one of the best dog coats which will (quite literally) have your canine covered.
32. Level up their leash
A jog around the neighborhood, a walk in the park, or stroll along the beach. Whatever activity you and your pooch love to do together, the best dog leashes are strong, durable and functional.
Wondering if you are holding your dog's leash correctly? Discover this trainer's advice on how to have a more calm and controlled walk.
Get the best advice, tips and top tech for your beloved Pets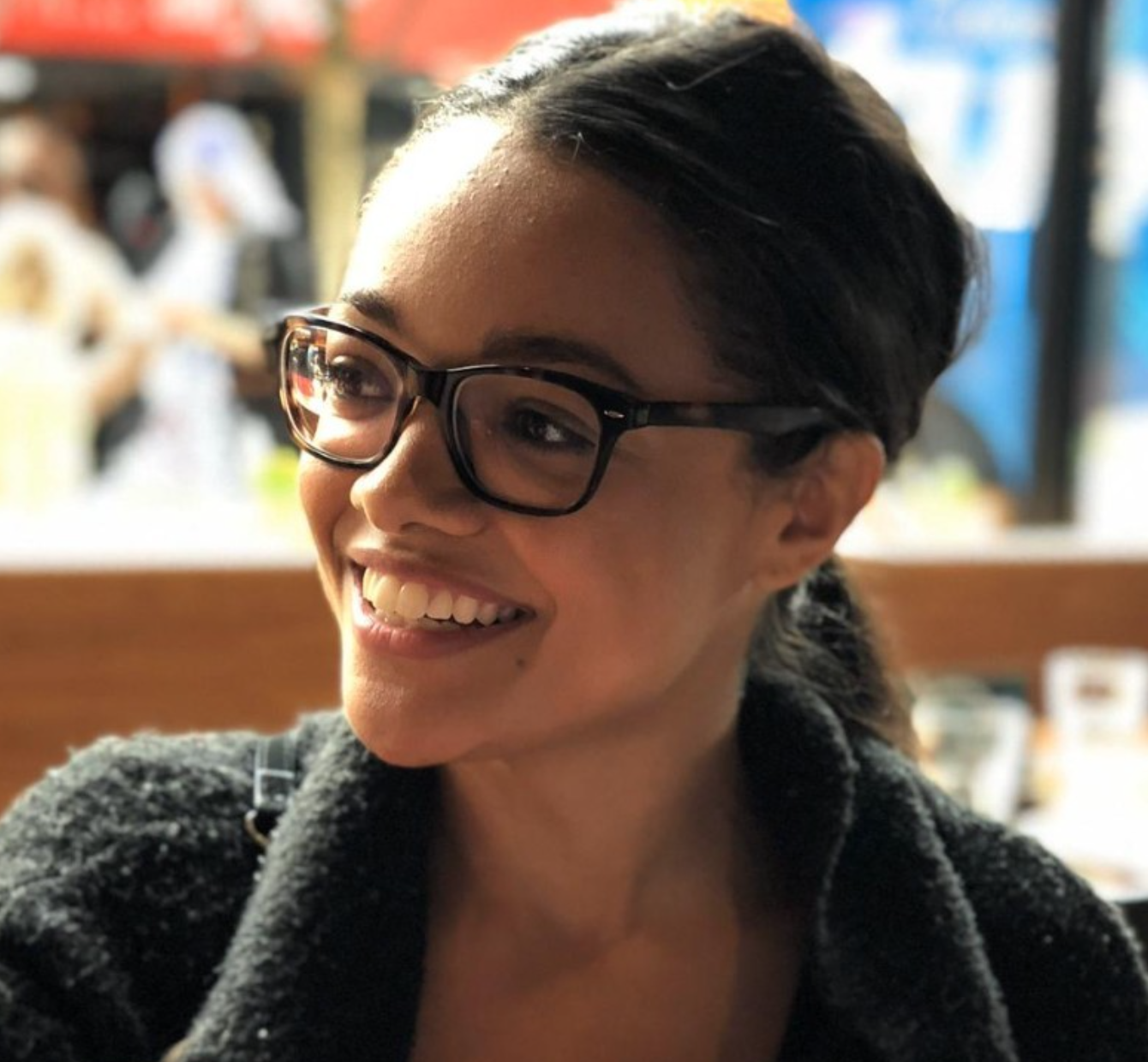 Becks is a freelance lifestyle journalist who has more than 9 years of experience in the world of digital and print journalism. She covers health, wellness and family interests for a range of titles. When she's not putting pen-to-paper (or finger-to-keyboard) she's reading, in the gym, or taking her Dog Aunt title very seriously looking after the handful of four-legged creatures in her life.